Amended BEE Codes Government Gazette
The transitional period for the Amended Codes has been extended to 30 April 2015. The Amended Codes will no longer become effective on 11 October 2014 but rather on 30 April 2015. Below is the Government Gazette confirming the extension period.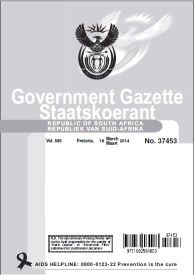 All material subject to our Legal Disclaimers.