Business Rescue
This infographic is republished with permission from Webber Wentzel.
Contact Lara Kahn or click here for further information.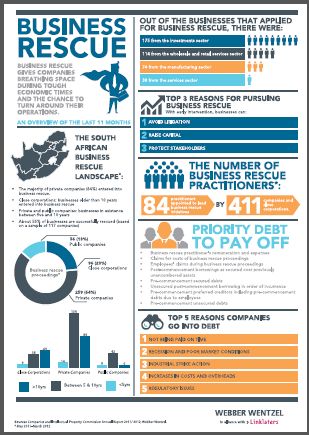 Should you wish to find out more about Business Rescue on MD's website, please click here or contact Dave Rich directly at our offices on 021 683 4834.

All material subject to our Legal Disclaimers.