Easy steps to save tax before 28 February 2013!
 1.    Did you know that the donations you make during your lifetime do not form part of your personal estate on death?  And donations made by you up to R100,000 annually are exempt from donations tax?  
Therefore, you and your spouse should each be donating R100,000 per tax year to your Family Trust. And your combined estate will be reduced by R1 million over a 5-year period. That translates to an estate duty saving of R200,000!  
To take advantage of this tax saving opportunity before the end of February, please contact your partner prior to proceeding to ensure transaction is correctly effected/discharged.
 2.    Save tax and plan for your retirement 
It is important to note that 28 February 2013 is this tax year's deadline for you to take advantage of the tax benefit on your Retirement Annuity (RA) contributions. If you are interested in contributing to an RA, be it to top-up an existing investment or to start investing in a new RA, time is of the essence in order to complete the process ahead of the tax year-end.
Please contact your partner to assist in computing the most tax effective level for your needs. 
By following the above 2 steps to utilise tax planning efficiency, you also protect these assets from your creditors!
 3.    Maximise your company car or travel allowance with a detailed logbook 
If you received a travel allowance during the 2013 tax year, you needed to record your mileage reading as at 28 February 2013. From 1 March 2010, it has been compulsory for taxpayers who receive a travel allowance and who wish to claim their business mileage deduction, to keep a logbook of their business mileage.
The daily logbook entry should include the date, odometer reading for business and private along with the purpose of trip/client's name. Both opening and closing odometer readings for each tax year (and preferably per day) must be noted. SARS has become very strict about logbooks and the required lay-out – taxpayers who do not comply will forfeit the benefit of their allowances and could owe money to SARS on assessment.
 4.    Review your CGT profile and ensure your liability is minimised and you maximise the use of the Exemption available 
Important questions to ask yourself – > Do I intend selling my personal investments before 28 February or have I had transactions that trigger CGT already this year? Do they exceed the annual exemption of R30 000? Would the broker's fees on selling CGT loss assets to offset the taxable gain be more than the increase in base cost should I re-purchase my investment the next day?
We suggest that where assets have been sold, you utilise the annual exemption of R30 000 to reduce any capital gain to a minimum and where there has been no CGT activity during the year, you consider selling assets to realise the R 30 000 exemption which expires on an annual basis – by doing this you save up to R 3 990 per annum in tax for the cost of brokerage on the sale and repurchase!
 5.    On 1 March 2012 medical aid and deductions – Good-bye to 'free rides' 
Changes effected in the last budget relating to the conversion of medical deductions to medical tax credits came into effect on 1 March 2012. In general, 1/3 of your current tax deduction will be allowed as a tax credit against taxes payable to SARS.
Other expenses which were incurred and paid for directly by the taxpayer (out-of-pocket expenses) can also be submitted to SARS, provided the actual slips and proof of payment accompany the tax return – SARS will disallow claims not substantiated with the required proof.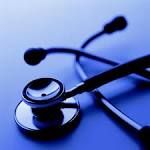 6.    Enterprise Development and Socio-Economic Development Contributions 
If your entity has a February year-end, you only have until 28th February 2013 to ensure that your company has made sufficient enterprise development and socio-economic contributions to maximise your entity's B-BEEE ratings for the year.
 7.    Dividends Tax – declaration of beneficiary information to SARS 
Dividends tax came into effect on 1 April 2012 together with the DTR02 declaration that is submitted to SARS to effect the necessary dividends tax payable. SARS is now requesting the supporting data for the beneficial owners for the periods between 1 April and 31 December 2012 by 1 March 2013. The data transfer can be done via SARS E@syfile (for 20 or less beneficial owners) or SARS Connect: Direct interface for larger data submissions.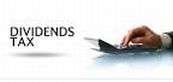 Please contact Juanita Roman in our Tax department for further queries in this regard. 
The above issues are all part of extremely complex legislation which is continuously evolving and subject to many rules. We would strongly urge you to talk to Alexis, Dave or Juanita before you take action. 

All material subject to our Legal Disclaimers.