Filing of Audited Financial Statements for Pty's and CC's
Please read below an important notice received from the CIPC, regarding the filing of annual financial statements with the CIPC.
Click here: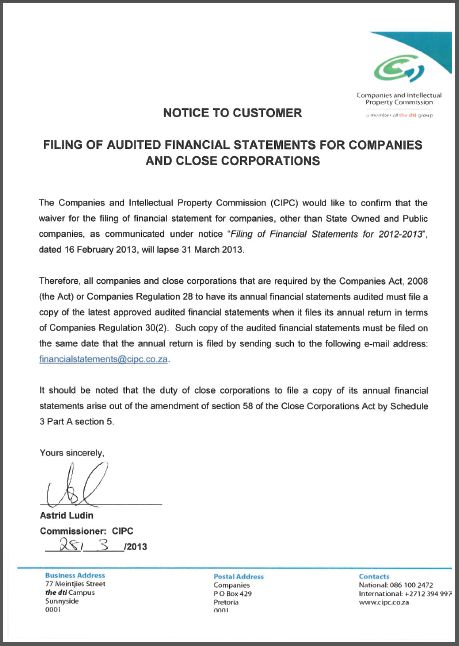 Note that this is only applicable to Companies and Close Corporations that are required to have an audit, as per the New Companies Act, 2008.

All material subject to our Legal Disclaimers.