Important reminder for a BEE rating in terms of the Revised Codes of Good Practice effective 1 May 2015 applicable to all entities with a turnover exceeding R10m per annum
The Revised Codes of Good Practice have introduced the concept of an "Empowering Supplier" to be awarded a Recognition Level Percentage on an entity's scorecard. Only an Exempt Micro Enterprise (EME) with a turnover of less than R10m, will be granted automatic Empowering Supplier status. An overriding requirement of the concept of "Empowering Supplier" is that the South African entity must be in good standing and compliant with all the regulatory requirements. Whilst this definition has yet to be clarified, it is clear that as a minimum, it refers to an entity's tax compliance status, the regulatory requirements to submit the required reports to the SETA, Employment Equity reports for designated employers, annual returns to CIPC, licence renewals and the like.
Furthermore, as the submission of the SETA reports directly affect the Skills Development element rating of the B-BBEE scorecard, it is a requirement for entities to submit these plans to be allocated points in terms of the Skills Development element of the scorecard. And Skills Development is now a priority element of the Revised Codes of Good Practice. The Workplace Skills Plan (WSP) and Annual Training Reports (ATR) are due by 30 April 2015 and the pivotal plans and pivotal reports were due by 15 February 2015.
All designated employers in terms of the Employment Equity Act (EEA) are required to submit their EEA reports on an annual basis or face punitive fines and penalties, starting from R1.5m. Furthermore, the submission of these reports is a requirement for entities to be rated in terms of the Management Control and Skills Development elements of the scorecard as EE has now been combined with these elements.
A designated employer has 50 or more employees or in the event that there are fewer than 50 employees, the turnover threshold has been reached as follows: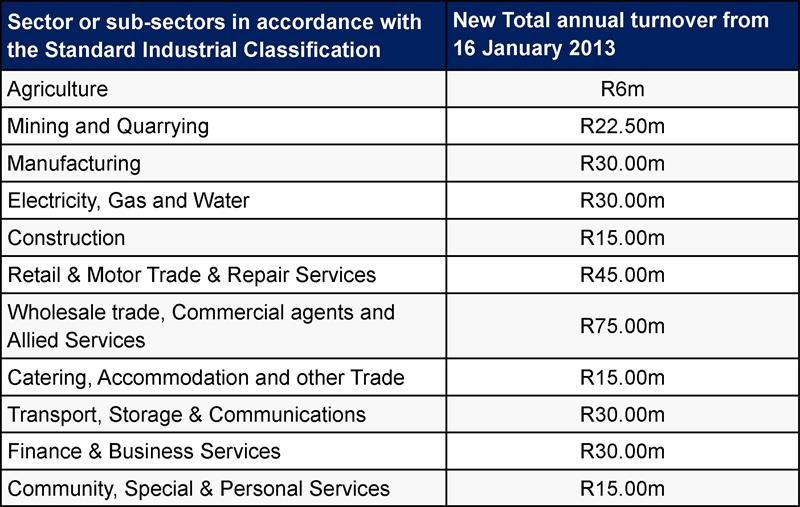 We also urge you to ensure that all your income tax, VAT, payroll requirements are in order and a tax clearance certificate application can alert you to any outstanding requirements.
Kindly contact us as a matter of urgency if you require any assistance with the submission of your reports or a review of your tax compliance.

All material subject to our Legal Disclaimers.