Increase in UIF Contributions with effect from 1 June 2021
The Minister of Finance has issued an official notice to increase the monthly maximum remuneration for Unemployment Insurance Fund (UIF) contributions to R17 712 with effect from 1 June 2021 onwards.  This means that the monthly UIF contribution per respective employee/employer would now be limited to R177.12 per month (up from R148.72 p/m).
You are required by law to register with the UIF and contribute towards the fund if you have employed anyone for more than 24 hours per month and would include employers of domestic employees.
Did you know that you are required to register each employee separately on u-filing even if you (as the employer) have registered with SARS for Employees Tax, UIF and SDL levies? We can also assist you with this u-filing requirement which is critical for any TERS or UIF claims.
Our outsourced payroll services ensure that we work with you to maximise your tax and payroll efficiencies and ensure that all your compliance requirements have been met – especially during this difficult period!
Our payroll services would also allow you to be better prepared for the increased scrutiny from SARS with payroll queries and audits.  
We can assist with all your UIF, Workmen's Compensation and SARS payroll nightmares to save you both time and money!
Please feel free to contact me or anyone in our tax department if you require any assistance or advice.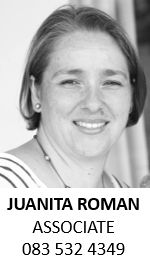 All material subject to our Legal Disclaimers.