Mandela Day 2017
We celebrated Mandela Day by collecting books and donating them to John Nicholson's children's library.
In 2005, John, who lives near Lavender Hill, converted his backyard into a library so that children in the area would have a place to read, do homework and play games.
We were thrilled to collect our target figure of 67 books and we are also very proud to know that we have helped make a difference in young people's lives.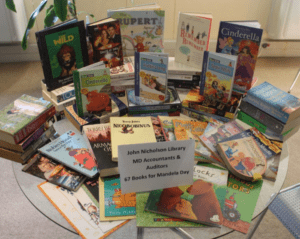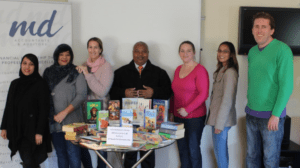 Some of the Staff of MD with John Nicholson (centre) with their books.