Space to let in building occupied by a firm of Chartered Accountants, Kenilworth, Cape Town
122.36 sq/m office premises available at Greenford Office Estate.
The complex is conveniently situated in the heart of Kenilworth. It offers 24-hour security, favorable parking ratios and lush landscaping.
The office space provides a pleasant working environment with shared services at an affordable rental.
There are several amenities within walking distance of the office park (Kenilworth Centre, Access Park, and public transport networks).
The monthly rental of R136.20 per sq/m equates to R16 666.55 excluding VAT.
Utilities, (electricity, water, sewerage, and refuse) are additional charges.
Tenant also pays share of increases in rates, taxes, and body corporate levies.
Parking available as follows:
5 parking bays at R535.11 per bay excluding VAT
Nadia Chothia
MD Accountants & Auditors Inc
Tel: 084 3303 910
Tel: 021 683 4834
MD House, Greenford Office Estate, Off Punters Way, Kenilworth, 7800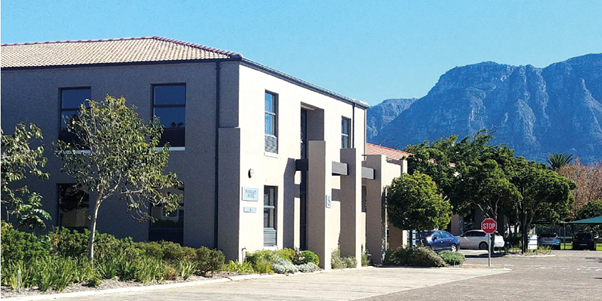 All material subject to our Legal Disclaimers.