We believe in sharing our success and appreciation with the community and our clients. Our vision of "Financial Leadership Through Professional Excellence" goes hand in hand with our corporate social responsibility offerings.
We have made donations to the following charitable organisations on behalf of our clients, as we continue to work with and support those in need.
2013:
Santa Shoebox Project
This festive season we again took part in the Santa Shoebox Project, giving back to children who have so little over Christmas.
"The Santa Shoebox Project is an inspiring community initiative of the Kidz2Kidz Trust (IT2671/2009, PBO930031301, Section 18A, NPO 102-098, B-BBEE Level Four Contributor) that co-ordinates the donation, collection and distribution of personalized gifts at Christmas time to underprivileged children across South Africa and Namibia.
Participating is a profoundly valuable and personal experience with each donor selecting the child he or she chooses to pledge a Santa Shoebox for by name, gender and age."
Click here to read more.
Click here to view our boxes for 2013.
Rosh Hashanah
We supported the Oranjia Jewish Child & Youth Care Center on behalf of our Jewish staff, clients and families for Rosh Hashanah again this year.
 – Oranjia Jewish Child & Youth Care Center
Oranjia aims to provide child and youth centered services as well as residential care group care to Jewish children who have been found in need of care in terms of the Child Care Act.
Click here to read more.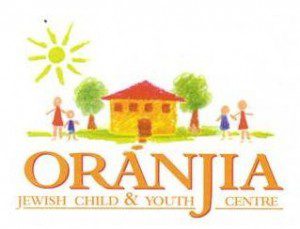 Casual Day
On 06 September, we again took part in National Casual Day this year.
All the money collected went to Fountain House who use the day as a fundraising and awareness creating project benefiting persons with disabilities.
If no one reaches out, no one can be touched.  Click here to read more.

Eid
We supported The Mustadafin Foundation again this year as part of our giving back to our community, as our Muslim staff, clients and colleagues celebrate Eid.
 – The Mustadafin Foundation
The Mustadafin Foundation was established in 1986 during the Apartheid era. It emerged as a result of political unrest and violence in the Crossroads township. Crossroads, at that time was isolated and violence that erupted was due to faction fighting. It had a devastating effect on the local community, particularly women and children.
This material is from The Mustadafin Foundation website, click here to read more.
Cancer.vive
In July we supported the Annual Cancer.vive Awareness and Education Ride.
"Cancer.vive is a group of cancer survivors making a real and meaningful contribution to cancer statistics in our country."
To read more about this very worthy cause, click here.
Winter Blanket Drive
This year we have supported the 2013 Winter Blanket Drive to help support the shelter of animals in need.  This drive is run annually to assist in buying blankets for animals in these very cold winter months.
To read more about this very worthy cause, click here.

Mentorship Programme
We are proud to advise that Alexis Sacks will be mentoring Sindi Selena as part of the Mhani Gingi Mentorship Programme.
Sindi has suffered personal trauma in her community of Gugulethu and is wanting to use her personal experiences to improve the lives of other residents of the township by instilling the right family values at home and offering community programmes to uplift those in need.
"Mhani Gingi uses the Power of the Collective to maximize networking, and tailor-make integrated skills development training according to the collective strengths and skills of the members. The main focus is currently on the province of the Western Cape, specializing on the townships surrounding Cape Town."
To read more about this organisation and the inspiring work they do, click here.
Mhani Gingi Social Entrepreneurial Network forms part of our ongoing corporate social investment.
Ubuntu Football and iThemba House Golf Day
Dave Rich took part in the Ubuntu Football and iThemba House Golf Day at Steenberg Golf Estate in March again this year.
Click here to read about Ubuntu Football.
Click here to read about iThemba.
Chaeli Campaign
We are so proud to have been a supporter of the Chaeili Campaign for this year's Argus and Warren Berry and his team for championing such a worthy cause.  They began their journey on Friday from Hermanus and completed their three day ride with the Argus and a total of 315 kms to raise funds for the Campaign.
The Chaeli Campaign was founded by Chaeli Mycroft, her sister, Erin and family friends, Tarryn, Justine and Chelsea Terry because of Chaeli's need for a motorised wheelchair.  After raising R20 000 in just 7 weeks it was decided to formalise The Chaeli Campaign as a non-profit organisation and continue to help other children with disabilities.  Eight years later this organisation runs 8 programmes throughout SA in support of children with disabilities and is actively involved in mobilising the minds and bodies of children.  A dynamic advocacy focus celebrates the abilities of people with physical and intellectual impairments and advocates for their full inclusion in society.
The Chaeli Campaign does not merely give wheelchairs, it aids improved independence; it doesn't just provide hearing aids – it opens up a hearing world; it doesn't simply supply laptop computers – it creates a canvas on which children can express their thoughts and feelings. Its goal is to breathe hope into the lives of children with disabilities and their families as they find ways of improving their independence, socialisation, education and integration into their communities.
Click here to view the Chaeli Campaign website.
Manenberg Primary School
We donated computer equipment to Manenberg Primary School in February.
Click here for contact details of the school.

Ongoing Corporate Social Investments:
 – Mhani Gingi Social Entrepreneurial Network
We assist Mhani Gingi in a business advisory capacity.
Mhani Gingi – when translated into English – stands for a caring industrious woman who is always looking for lasting solutions to social problems. Mhani Gingi is a non-profit organization that strives to provide innovative business solutions which are sustainable and profitable and contribute towards alleviating poverty in South Africa.
This material is from the Mhani Gingi website, click here to read more.
 – Atlantic Hope
Atlantic Hope believes that every child should have the best possible start in life. We serve as an immediate and temporary safe haven for newborns and infants who have been abandoned, removed from their parents care, or are awaiting adoption.
This material is from the Atlantic Hope website, click here to read more.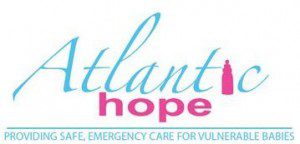 – Toy Run
Toy Run® has become an icon in South Africa since its inception in 1982 and is celebrating 30 years of giving and caring for those less fortunate during this special time of the year. Motorcycle enthusiasts across the country will be riding out in numbers once more to participate in Toy Run events that will be hosted across South Africa.
This material is from the Toy Run® website, click here to read more.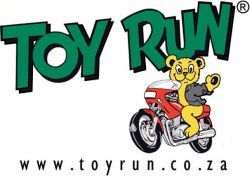 – Save the Children Fund
Save the Children is the leading independent organization creating lasting change in the lives of children in need in the United States and around the world. Recognized for our commitment to accountability, innovation and collaboration, our work takes us into the heart of communities, where we help children and families help themselves. We work with other organizations, governments, non-profits and a variety of local partners while maintaining our own independence without political agenda or religious orientation.
This material is from the Save the Children Fund website, click here to read more.
 – OneSight
For more than 20 years, OneSight has been committed to providing clear vision to millions in need through the hand-delivery of primary vision care and eyewear. We also donate millions of dollars to fund research towards the prevention of optical diseases.
This material is from the OneSight website, click here to read more.
2016 | 2015 | 2014 | 2013 | 2012 | 2011 | 2010 | 2009 | 2008 | 2007