Team Building
"You will be split up into 4 teams of 5. There are 3 challenges that you will need to complete. If you do not finish the 1st challenge, you cannot take part in the 2nd. If you do not complete the 2nd challenge, you cannot take part in the last challenge."
FIRST CHALLENGE: CROSS THE RIVER
Your objective is to cross the river, getting all 5 team members and a roll of cling wrap across safely…
using paper plates.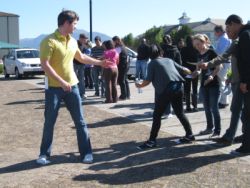 SECOND CHALLENGE: READY, SET, GO!
This challenge is very very easy… Neil has a bottle of juice for each team. It's a race to Neil to fetch your team's juice and the The catch… you will all be cling wrapped together in a bunch!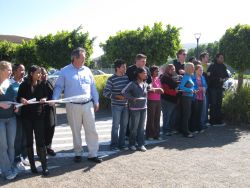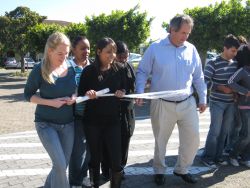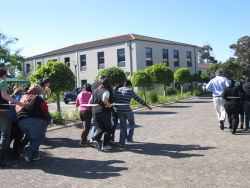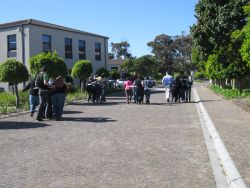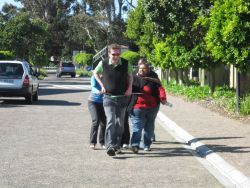 THIRD CHALLENGE: BLIND WAITER
The team leader will stand on the 2nd step and is not allowed to leave. It is his/her job to direct the
blindfolded team members as follows:
The first team member is to fetch the juice and take it to the tray, put the juice on the tray, leave it there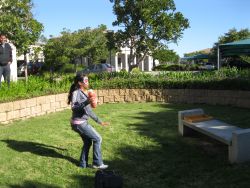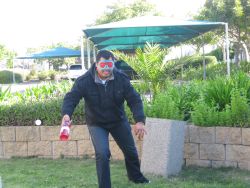 The second team member is fetch the cups and take them to the tray and juice, separate the cups and put
them on the tray, leave it there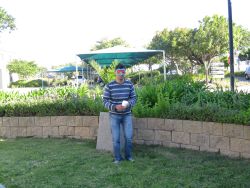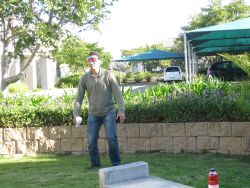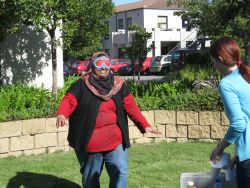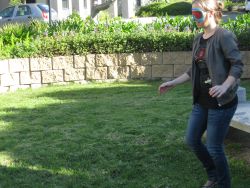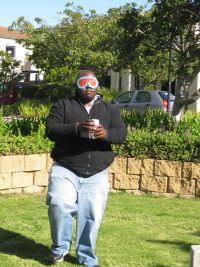 The third team member is to go to the tray, open the juice and pour 4 cups of juice, leave it there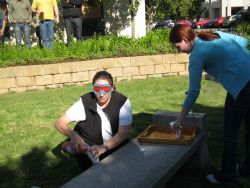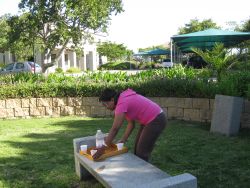 And the last team member is to pick up the tray (with juice and cups) and offer to your still blindfolded
team members and team leaders for some refreshment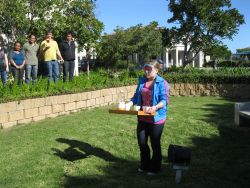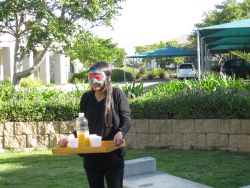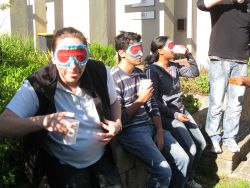 And the Losers… they had to sign the South African National Anthem to the rest of the staff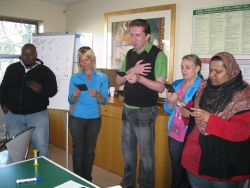 All material subject to our Legal Disclaimers.