The Property Industry Group announces its relief packages for retail tenants
MD's email sent out for this post | https://bit.ly/2JTqPmN
We draw your attention to the retail tenant assistance relief packages announced by the Property Industry Group for retail tenants that are hardest hit by complying with South Africa's lockdown in the face of the COVID-19 pandemic. 
Click here for all the details of the packages | 7 April 2020 Property Industry Announcement
For further details of all COVID-19 information,
please see our dedicated website page on
https://www.mdacc.co.za/index.php/covid-19/
As a firm, our priority in respect of all our Clients, Employees and Associates, is that you all stay safe and healthy during these difficult times.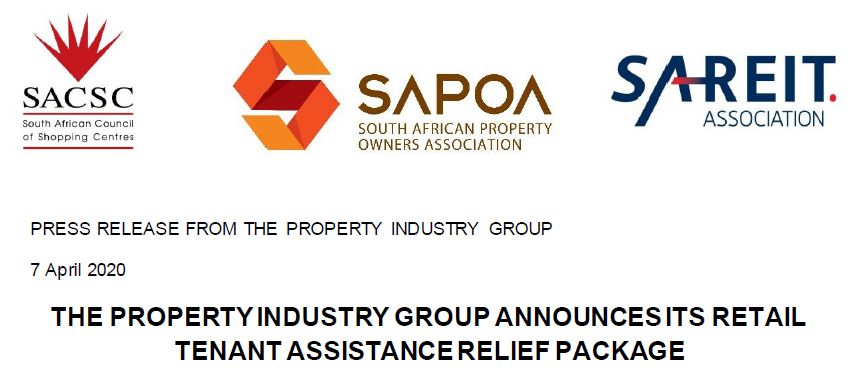 The partners and associates at MD are trained, experienced and are able to assist you in formulating plans to survive and ultimately thrive in times of crisis – please contact us to assist you with these measures.