JUNIOR INCOME TAX ASSISTANT:
Experience in the Income Tax field and/or relevant diploma
Responsibilities of the position would include:
Dealing with clients, correspondence, tax and payroll compliance
Preparation and completion of income tax returns and provisional tax computation for all tax types
Excellent attention to detail
Requirements for the position:
Previous experience in a similar environment an advantage
Highly computer literate in Outlook, Word and Excel
Knowledge of ProfSoft software an advantage
Excellent communication skills
Able to work under pressure
Own transport preferred (including valid SA driver's license)
(Package R168,000 negotiable, depending on experience and current knowledge of the field)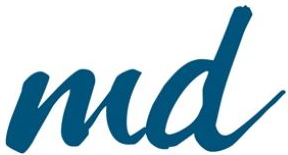 All CV Application Requirements:
Please email your full CV, including personality profile, qualifications, results,
a salary expectation, references, the position you are applying for;
and 40 words on why you are best suited for this position to mdjobs@mdacc.co.za.
Should your application not contain or specify all of the above mentioned requested details,
it will not be considered for the position.
If you have not had feedback on your application within 15 working days,
please consider your application unsuccessful.