Senior Auditor
This role involves leading and supervising teams on audit/review engagements, managing daily staff movements, workflow and budgets, reporting to the audit supervisor/manager, client relationship development and various audit/review related duties.
Given the size of this medium-sized firm, the role allows for development and growth in various principles and further offers great career growth opportunities. 
Requirements for the position include:
B Comm with or without Honours
Completed SAICA articles to prepare working paper files and AFS
Passionate about auditing and desire to remain in the profession
Experience in Pastel, MS Office and Caseware
Ability to work as part of a team
Detail orientated
Ability to work under pressure
Own transport essential (including valid SA driver's license)
Annual package negotiable based on qualifications and experience. Package includes participation in annual profit sharing bonus scheme after one year. The position offers flexible working hours.
Annual package R240 000 – R276 000, based on qualifications and experience.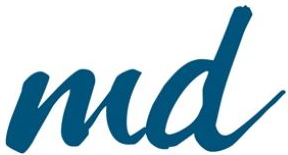 All CV Application Requirements:
Please email your full CV, including personality profile, qualifications, results,
a salary expectation, references, the position you are applying for;
and 40 words on why you are best suited for this position to mdjobs@mdacc.co.za.
Should your application not contain or specify all of the above mentioned requested details,
it will not be considered for the position.
If you have not had feedback on your application within 15 working days,
please consider your application unsuccessful.