EXCITING NEWS:
WE ARE RE-OPENING OUR SAICA TRAINING OFFICE FROM 1 JANUARY 2019!!!
If you would like to qualify as a CA(SA) and if you would like to be part of a dynamic practice where you will be exposed to a wealth of experience in auditing, accounting, taxation and business consulting, then send your CV to mdjobs@mdacc.co.za as we are looking for SAICA trainees to begin their articles in January 2019.

There are currently no positions available at MD.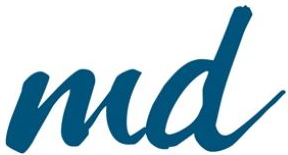 Please email your full CV, including personality profile, qualifications, results,
salary expectation, references, the position you are applying for;
and 40 words on why you are best suited for this position to mdjobs@mdacc.co.za.
Should your application not contain or specify all of the above mentioned requested details,
it will not be considered for the position.
If you have not had feedback on your application within 15 working days,
please consider your application unsuccessful.