A fundamental concern for others
in our individual and community lives
would go a long way in making the world
the better place we so passionately dreamt of.
– Nelson Mandela
We believe in sharing our success and appreciation with the community and our clients. Our vision of "Financial Leadership Through Professional Excellence" goes hand in hand with our corporate social responsibility offerings.
Click on the links below for more information about our efforts:
 – Corporate Social Investments – Our Ongoing Support Each Year
 – Social Responsibility – News
 – Social Responsibility – Our Donations and Time Given for Others – 2022 and Prior Years
---
2023
Our Donations and Time Given for Others
---
3 Dec Surf Therapy Fundraiser – Wave Challenge RECORD | November 2023
Afternoon Danie, Juanita and your team, Thank you so much for your generous donation, please find attached a thank you letter:
---
Rosh Hashana | September 2023
MD donated to the Lodge Negev, Hebrew Order of David International for Rosh Hashana this year.
Thank you for your generosity which goes a long way towards this very worthwhile project.

Your support is greatly appreciated.

On Rosh Hashanah it is written, On Yom Kippur it is sealed. May it be written and may it be sealed that you have a new year that brings fulfillment and happiness, peace and prosperity – all of life's very best things. L'shanah Tovah to you and your family!
---
Women's Day | August 2023
For Women's Day this year we donated sanitary pads to Sisters Incorporated, based in Kenilworth.
On behalf of the management, staff and residents we would like to thank you so
much for the sanitary towels you donated for Women's Day.
Your donation of sanitary pads will make a significant difference in the lives of the
women we serve. In many cases, access to basic hygiene products can be a
challenge for women facing difficult circumstances. Your donation not only
addresses this critical need but also sends a strong message of care and solidarity.
Thank you for standing with us in our pursuit of a world where all women are
empowered, valued, and free from abuse and discrimination.
We at Sisters Incorporated are continually inspired by the dedication and generosity
of donors like yourself who answer the call to give.
"Sisters Incorporated plays a critical role in protecting, supporting and empowering women and their children who are survivors of domestic violence, abuse and stigmatisation that is so prevalent and widespread in our communities.
With a history spanning over 60 years in Cape Town, Sisters Incorporated has evolved from being a refuge for single mothers into a safe haven caring for women and their children."
---
Mandela Day | July 2023
For Mandela Day, we donated animal food to Animal Rescue Organisation and sandwich bags to Turfhall Cheshire Home.
Well Done to all the donors and packers!!
Thank you to the MD Staff for making a real difference!
Good day MD Accountants & Auditors Inc
On behalf of Animal Rescue Organisation (ARO), we would like to thank you for the donation of cat and dog food dropped off at our premises on Mandela day.
It is through the continued generosity and support of our donors, like you, that enables ARO to continue the plight in relieving the suffering of sick animals living in impoverished communities within the Cape.
All funds raised and donations contribute to the ARO welfare hospital and mobile clinics providing primary veterinary care to sick and neglected animals.
We appreciate your support and for believing in the work of ARO.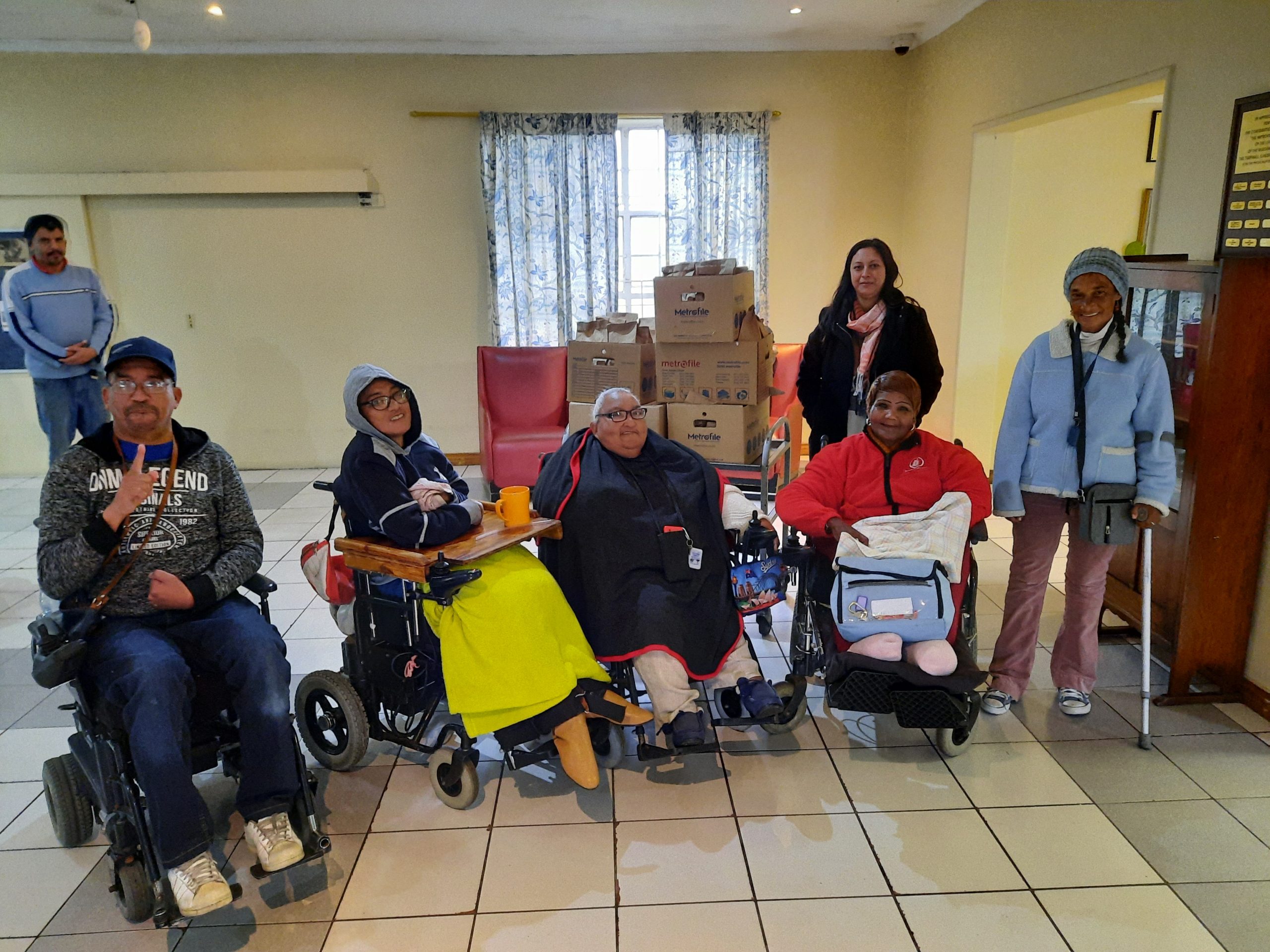 ---
Eid | April 2023
It is the generosity of people like you that bring hope and opportunity to people in dire distress; men, women and children who await the Almighty's Mercy through very selected representatives on earth. You are one of those fortunate few selected to distribute His Mercy through your selfless act of giving unconditionally. Gift of the Givers is proud to be associated with you as it brings us closer to the Almighty by delivering your contribution to those in untold misery.

Gift of the Givers celebrated 30 years of serving humanity on 06 August 2022, being born on a Thursday night after a special prayer ceremony in Istanbul, Turkey, with the name being given by a Spiritual (Sufi) teacher emphasising that in the service of humanity there is no race, no religion, no class, no culture, no political affiliation and no geographical boundary.

There is only unconditional service, preserving the dignity of the recipient and delivering aid of the highest quality. Gift of the Givers track record bears testament to this spiritual instruction over its 30-year history, having delivered over R4.5 billion of aid to millions of people in 46 countries with rural South Africans being the major beneficiaries of this collective amount.
---