October and November 2016:
---
-
Do I need to register for Workmen's Compensation?
-
ICT Sector sets hard to reach B-BBEE Recognition Levels
-
Congratulations Fatima!
-
BEE a factor in EU Treaty
-
Long-awaited B-BBEE thresholds published
-
ICT Sector Code just released Gazette 40407 7th November 2016
-
We said farewell to Jaclyn Ross after more than 10 years as a member of our team. We wish her an abundance of happiness and success!
-
Breaking B-BBEE News: Empowering Supplier Status automatic for all entities until further notice
-
MD's new approach to B-BBEE
-
The MD staff took part in the Jeep Warrior Race at Meerendal Wine Estate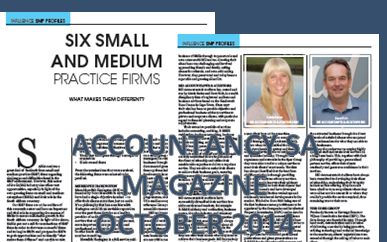 A medium sized multi-disciplinary practice of Chartered Accountants based in Kenilworth, Cape Town offering a variety of related services to our clients.

---
We are experts in providing focused client-centred, value-added
Accounting
,
Auditing
,
Taxation
,
Statutory
,
Retail
,
B-BBEE
,
Business Rescue
and
related Financial Services
.
---
Our structure ensures your account is overseen personally by a Partner and backed by a team with the professional qualifications and resources to provide top quality service.
---
Our clients see us as an integral part of their business, effectively an outsourced finance department.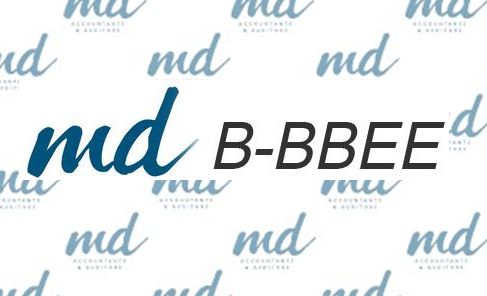 FYI's Taxation Blog B-BBEE Blog Finance Blog CoSec Blog MD's Retail Services
Tax Guide: 2016/2017
Tax Card: 2016/2017

---
Monthly Newsletters:
---
-
November 2016
-
Prior Months
---
Accountancy SA Magazine:
---
We are proud to have been selected to be profiled in the October 2014 edition.
Click here
to read the full article.