June 2016:
---
-
Exciting new positions currently available at MD: Audit Senior, Debtors Administrator, Senior Accountant and Junior SAIPA Article Clerk
-
Summary of draft PPPFA Regulations
-
National Treasury – Draft Preferential Procurement Regulations 14 June 2016
-
New minimum wages for the hospitality sector
-
BBBEE Commission Regulations salient features
-
Employee Tax Incentive Scheme – Are you taking advantage of this tax break?
-
SARS Interpretation Note : Documentary Proof required for the Zero Rating of Goods and Services
-
B-BBEE Regulations gazetted 6th June for implementation
-
Fraudulent BEE deals to be scrutinised
-
Danie and Cathy's Farewell at Cafe Paradiso
-
SAICA Guide on the Retention of Records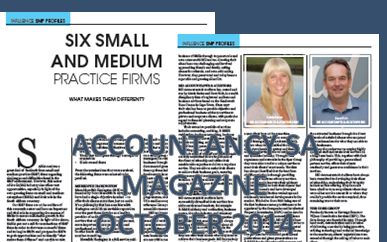 A medium sized multi-disciplinary practice of Chartered Accountants based in Kenilworth, Cape Town offering a variety of related services to our clients.

---
We are experts in providing focused client-centred, value-added
Accounting
,
Auditing
,
Taxation
,
Statutory
,
Retail
,
B-BBEE
,
Business Rescue
and
related Financial Services
.
---
Our structure ensures your account is overseen personally by a Partner and backed by a team with the professional qualifications and resources to provide top quality service.
---
Our clients see us as an integral part of their business, effectively an outsourced finance department.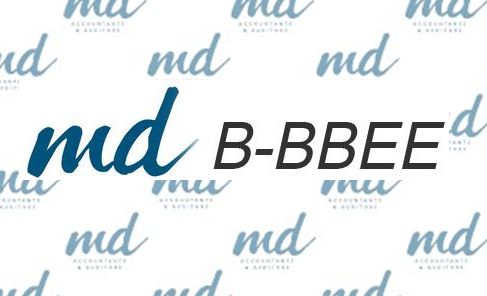 FYI's Taxation Blog B-BBEE Blog Finance Blog CoSec Blog MD's Retail Services
Tax Guide: 2016/2017
Tax Card: 2016/2017

---
Monthly Newsletters:
---
-
June 2016
-
Prior Months
---
Accountancy SA Magazine:
---
We are proud to have been selected to be profiled in the October 2014 edition.
Click here
to read the full article.