January and February 2017:
---
-
Budget Speech Summary 2017
-
We welcome Candice Scritten who has joined us as a Company Secretarial Assistant
-
1 March 2017: New legislation will prevent (perceived) tax avoidance using trusts
-
2B or not 2B: Will your ex-spouse inherit from your estate?
-
Breaking News – The current status of ETI Legislation
-
Breaking News: Amendments to Unemployment Insurance Act
-
Preferential Procurement Regulations 2017
-
Easy steps to save tax before 28 February 2017
-
Congratulations to Stephanie Phillips on her Employee of the Year Award for 2016!
-
Employment Tax Incentives and Unemployment Insurance Fund changes
-
2nd 2017 Provisional Tax Information Request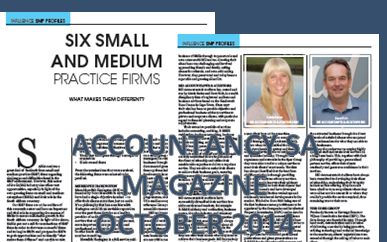 A medium sized multi-disciplinary practice of Chartered Accountants based in Kenilworth, Cape Town offering a variety of related services to our clients.

---
We are experts in providing focused client-centred, value-added
Accounting
,
Auditing
,
Taxation
,
Statutory
,
Retail
,
B-BBEE
,
Business Rescue
and
related Financial Services
.
---
Our structure ensures your account is overseen personally by a Partner and backed by a team with the professional qualifications and resources to provide top quality service.
---
Our clients see us as an integral part of their business, effectively an outsourced finance department.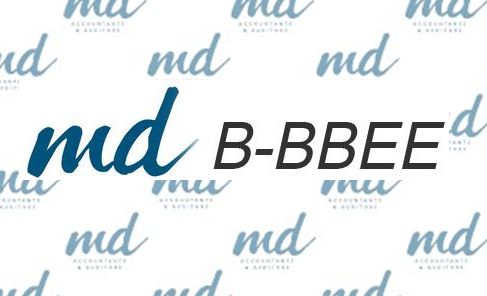 FYI's Taxation Blog B-BBEE Blog Finance Blog CoSec Blog MD's Retail Services
Tax Guide: 2016/2017
Tax Card: 2016/2017

---
Monthly Newsletters:
---
-
February 2017
-
Prior Months
---
Accountancy SA Magazine:
---
We are proud to have been selected to be profiled in the October 2014 edition.
Click here
to read the full article.