April and May 2016:
---
-
Read more about how MD helps with Social Responsibility
-
Exciting position currently available at MD - Senior Accountant
-
We welcome Dale to our Audit Department
-
New SARS Tax Compliance System – made simpler and easier
-
SARS payments – no longer accepted at SARS offices from 01 May 2016 onwards
-
Companies Act and Annual Financial Statement requirements
-
Rob Davis issues draft amendments to BEE code for transport sector
-
Welcome Bronwyn to our Admin Team!
-
Final marketing, advertising and communications sector code published
-
WORKPLACE SKILLS PLAN AND ANNUAL TRAINING REPORTS – DEADLINE 30 APRIL 2016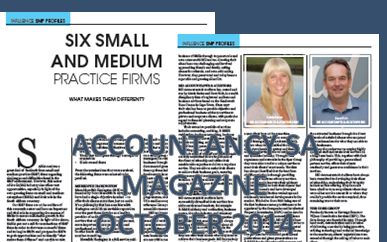 A medium sized multi-disciplinary practice of Chartered Accountants based in Kenilworth, Cape Town offering a variety of related services to our clients.

---
We are experts in providing focused client-centred, value-added
Accounting
,
Auditing
,
Taxation
,
Statutory
,
Retail
,
B-BBEE
,
Business Rescue
and
related Financial Services
.
---
Our structure ensures your account is overseen personally by a Partner and backed by a team with the professional qualifications and resources to provide top quality service.
---
Our clients see us as an integral part of their business, effectively an outsourced finance department.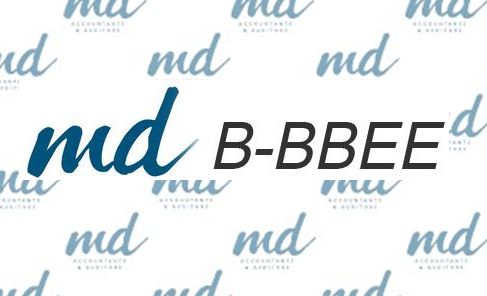 FYI's Taxation Blog B-BBEE Blog Finance Blog CoSec Blog MD's Retail Services
Tax Guide: 2016/2017
Tax Card: 2016/2017

---
Monthly Newsletters:
---
-
May 2016
-
Prior Months
---
Accountancy SA Magazine:
---
We are proud to have been selected to be profiled in the October 2014 edition.
Click here
to read the full article.